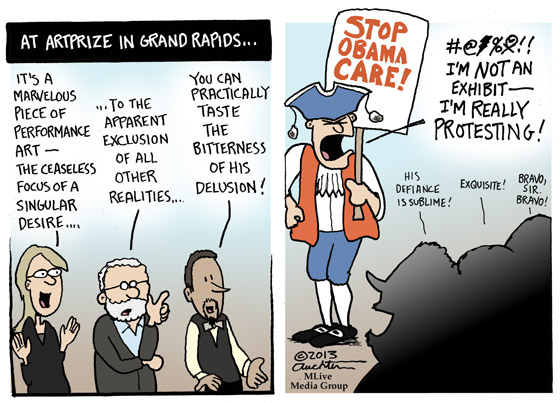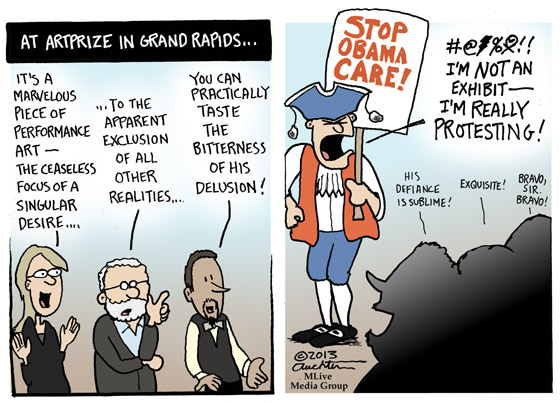 Originally published in the Ann Arbor News, Bay City Times, Flint Journal, Grand Rapids Press, Jackson Citizen Patriot, Kalamazoo Gazette, Muskegon Chronicle, Saginaw News
September 22, 2013
For those of you who don't already know about ArtPrize, it's:
A radically open, independently organized international art competition with an unprecedented $200,000 top prize decided entirely by public vote.

For 19 days, three square miles of downtown Grand Rapids, Michigan, become an open playing field where anyone can find a voice in the conversation about what is art and why it matters. Art from around the world pops up in every inch of downtown, and it's all free and open to the public.

It's unorthodox, highly disruptive, and undeniably intriguing to the art world and the public alike.
Links with more info: http://www.mlive.com/artprize/
Turns out, "unorthodox" "highly disruptive" and even "undeniably intriguing" are all ways I would describe the tea party's ongoing efforts to deny, derail, and defund Obamacare. Passionate, dogmatic arguments. Visceral emotions. A fundamental desire to advocate for your understand at all cost. This is art, folks!