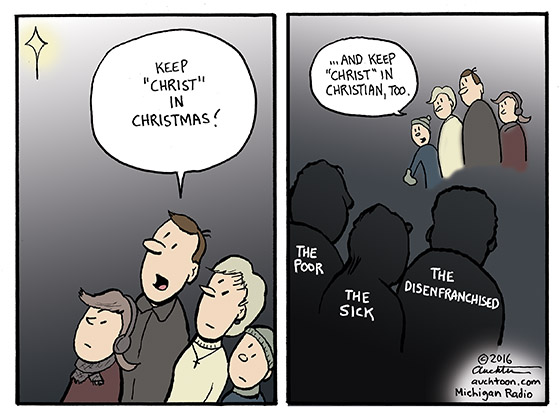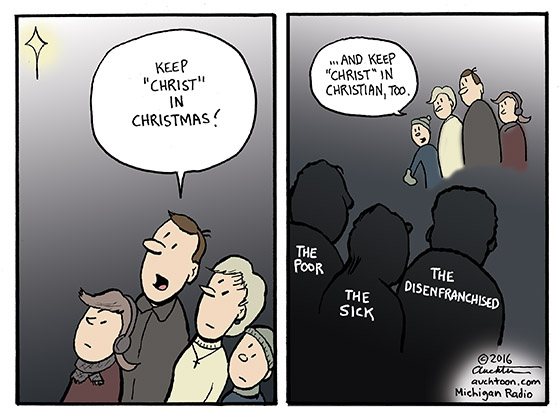 To all I wish peace, love, and good health this holiday season and throughout the new year!
For my fellow Christians, I also want to note that we have some big responsibilities in 2017. I mean, we always do, but because the election of Donald Trump was largely our doing, we owe it to ourselves and our country to be particularly attentive.
The election is finally and officially over. So no matter the reason we voted for Trump (a single issue, the lesser of two evils, wholehearted support), the reason no longer matters. He will be the President. And as Christians it is our duty to hold him to our Christ-inspired standards for leadership: compassion, selflessness, honesty, and integrity.
It won't be easy. (Following Christ never is — He was pretty clear about that.) Still, I am hopeful that if we act not as an inward facing tribe but as a community living the tenets of our faith we can have a positive influence on the President we elected.
Merry Christmas!