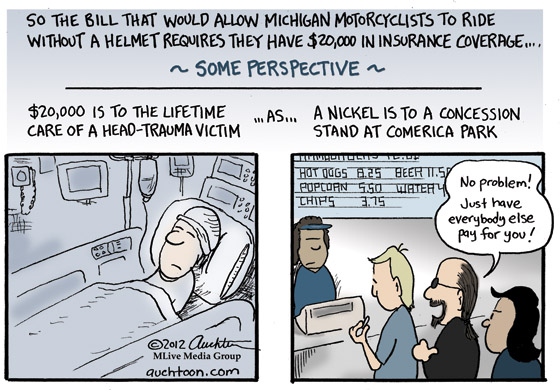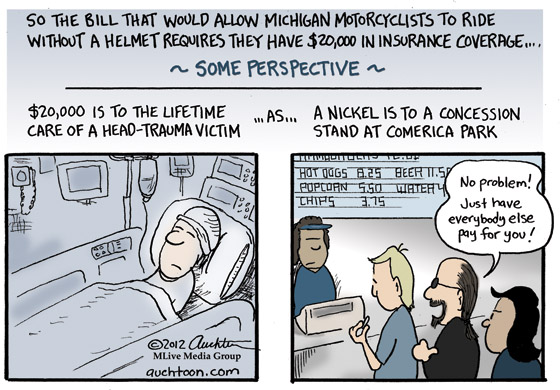 Originally published in the Ann Abor News, Bay City Times, Flint Journal, Grand Rapids Press, Jackson Citizen Patriot, Kalamazoo Gazette, Muskegon Chronicle, Saginaw News
April 8, 2012
Last week, I wrote about considering perspectives that aren't necessarily my own, keeping an open mind to other approaches, acknowledging that different positions on a topic can more fully develop the understanding of it. This week, well, I'm not saying I was wrong, because I wasn't. But there are instances where that sort of consideration may be a bit overrated.
So to the motorcyclists who feel the need to express their awesome rebelliousness and disdain for the dern governments by not wearing a helmet, I say, "Do you really wanna be a rebel? Do you really wanna stick it to the man and opt out of our hated democratically elected constitutional republic? Buy yourself $5 million in insurance coverage and then go ride all you want without a helmet. That will show us all! Go ahead, do it! I dare you!"
Ya know… I guess I made my point, but I felt much better about myself taking the high road last week….