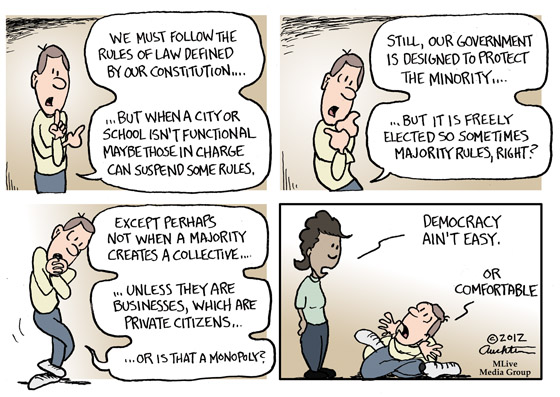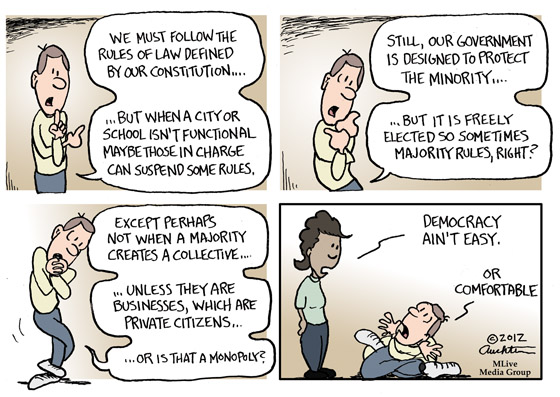 Originally published in the Ann Abor News, Bay City Times, Flint Journal, Grand Rapids Press, Jackson Citizen Patriot, Kalamazoo Gazette, Muskegon Chronicle, Saginaw News
May 6, 2012
It is easy to despair over "how things are in America these days" — how government is dysfunctional, change is slow, issues are muddled. It makes us feel like something has gone fundamentally wrong with the system. But while there is certainly room for improvement, I think our system is pretty much working the way it is designed to work, which is annoying and uncomfortable but no reason to despair.
And here's something you can do — it's an Election Day, go out and vote!