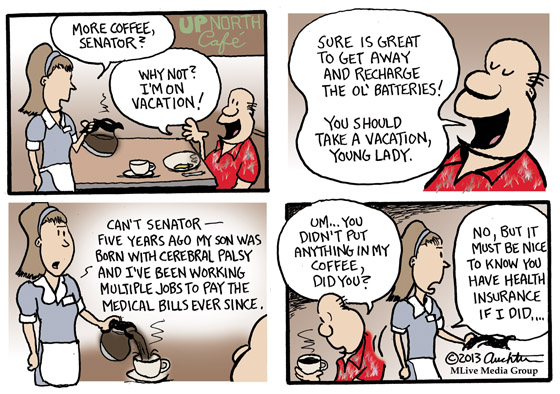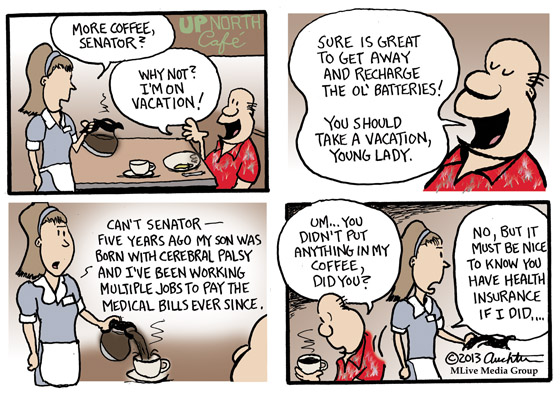 Originally published in the Ann Arbor News, Bay City Times, Flint Journal, Grand Rapids Press, Jackson Citizen Patriot, Kalamazoo Gazette, Muskegon Chronicle, Saginaw News
June 30, 2013
I don't typically do cartoons on the same subject two weeks in a row. But the Michigan Senate heading for vacation without choosing to vote on providing Medicaid to Michigan's working poor seemed to have the right level of audacity. And I did take a different approach. Whereas last week's cartoon has an academic and somewhat more traditional angle to demonstrate the consequences, this week's is specific and realistic. More of a punch to the gut. I'm hoping some of our Michigan senators got to read it, and it made their vacations slightly less enjoyable.
Side note for myself: Next time I try to draw coffee pots, I should, I don't know, maybe practice a little. Yeesh, the ones I drew are bad….