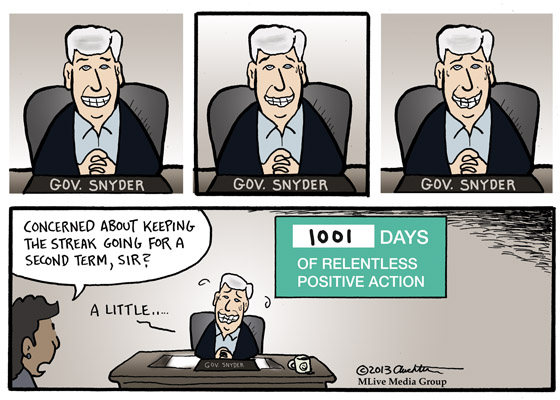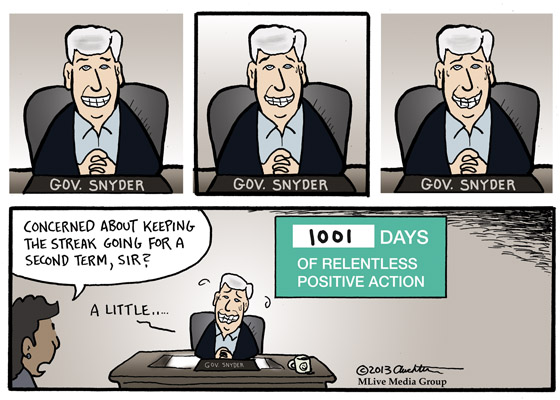 Originally published in the Ann Arbor News, Bay City Times, Flint Journal, Grand Rapids Press, Jackson Citizen Patriot, Kalamazoo Gazette, Muskegon Chronicle, Saginaw News
September 29, 2013
This one was funnier in my head when I thought of it. You see, when Rick Snyder was first elected governor three years ago, his theme was a better Michigan through "relentless positive action." The idea was to avoid the quagmire of petty politics by plowing right through the petty politics with a big smile. And by and large Snyder has done just that. But as he has begun the process for re-election for a second term, I imagine that the stress of that sometimes forced positivity would be taking some sort of toll on Snyder. Relentless can be relentless, and a re-election year plus four more of governing — that's a lot of relentless.
So I imagined him under a "### Days Since Last Accident" sign with beads of sweat on his stressed face and several handlers looking anxiously on from the side. But I was afraid that Snyder, me, and maybe a dozen other people would have gotten that. So I sifted in more context, which diluted the funny. Oh well. I never promised relentless humorous action. Too stressful….