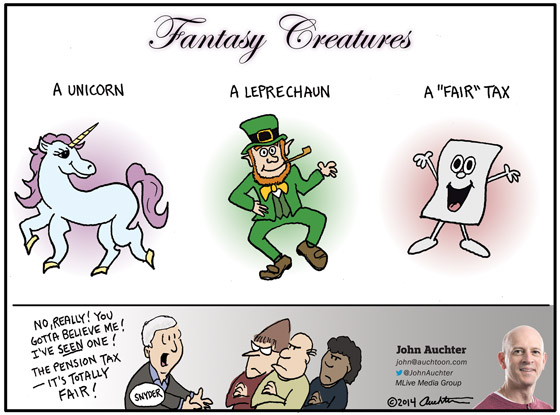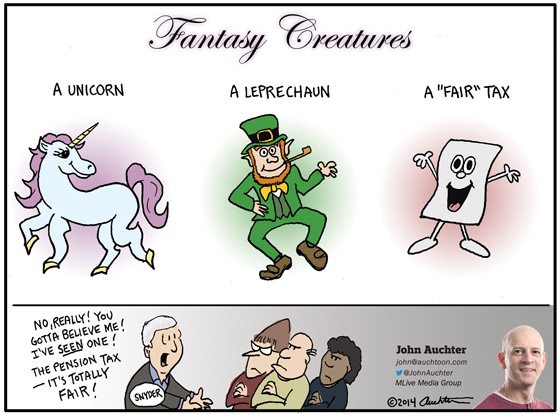 Originally published in the Ann Arbor News, Bay City Times, Flint Journal, Grand Rapids Press, Jackson Citizen Patriot, Kalamazoo Gazette, Muskegon Chronicle, Saginaw News
February 9, 2014
Okay, so yeah, I was taking a swipe at Governor Snyder in this one. The state of Michigan is in the odd position of running a surplus this year, and there has been much talk about what to do with it. One suggestion is to get rid of a tax Snyder championed on pension income. Snyder stated last week that this would be a bad idea because he thought the tax was fair and that not taxing pension income would be unfair to younger people. I mostly go along with that, but Snyder's defense of young people seemed disingenuous when you look at his record of cutting education funding.
But the bigger point is that there really is no such thing as a "fair" tax. I can go with "sensible" or "necessary" or "tolerable," but trying to sell any tax as morally sound is only going to tick off the people who end up paying more and getting less benefit. I'm more inclined to pitch a tax as "Look, somebody has to pay for the stuff we share. Let's think it through, do the best we can, and no whining." But then I'm not a politician.