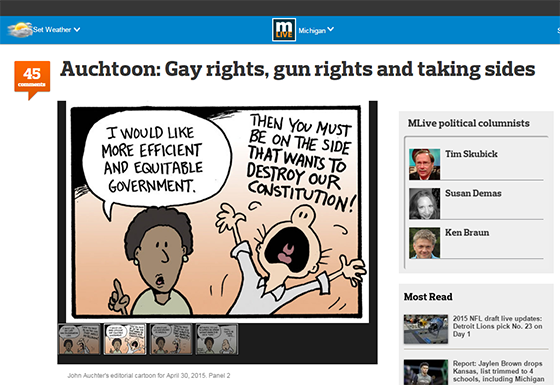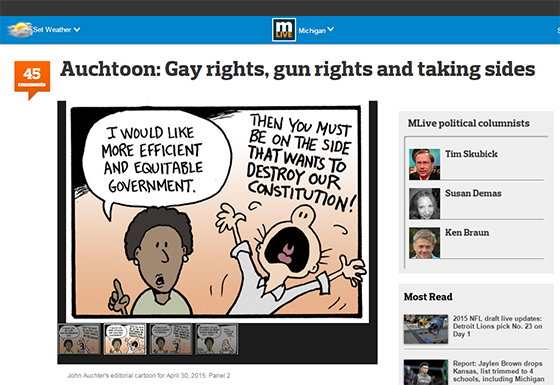 Readers, Friends, Family,
A wide and deep thank you to those who contacted MLive on my behalf and advocated for my editorial cartoons. You made a difference! First, for me — I was honored by the thoughtful words you sent to Mr. Fettig. More importantly, your emails helped immensely with an initial step toward getting my cartoons on MLive.com and back in every Sunday newspaper:
This morning, MLive posted one of my cartoons:
http://www.mlive.com/opinion/index.ssf/2015/05/auchtoons_editorial_cartoons_f.html
And now, I am again asking for your help: Please follow the link and check it out! Click around the MLive site and then come back to the cartoon (as many times as you'd like!). Share it on Facebook; tweet it; link to it; forward this email to friends. The more page views, the easier it will be for me to sell the value of local editorial cartoons to the decision-makers.
By the way, I think you will actually enjoy the cartoon. (That should really be what's selling this, right?) Note that it's four panels, so you'll have to do some clicking to get to the punch line.)
Again, thank you so much for your support.!