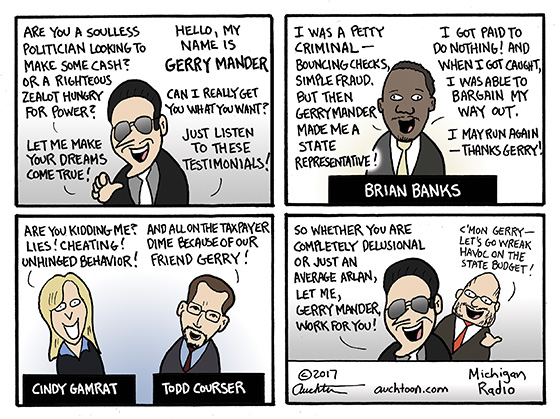 All of our money (as in United States of America legal tender) has the motto, "In God We Trust." Our coins also have "E pluribus unum" (out of many, one) and "Liberty." They are there, I believe, as reminders of who we are and would like to be as Americans. It may get a little crowded (especially on the dime), but I humbly submit that we should add one more: "We are a country of action; lies do not become us."
That is, of course, comes from the great William Goldman and his book and screenplay for "The Princess Bride." I hope you have read the book and seen the movie. (If Betsy DeVos wants to begin to win me over, she can start by making this a national education requirement.)
Even if you have and don't remember, there is a scene where the evil Prince Humperdinck and his soldiers capture our heroes Westley and Princess Buttercup. In exchange for agreeing to go with Humperdinck, Buttercup makes him promise to return Westley safely to his ship. He lies to Buttercup, giving his word that it will be done. After Humperdinck and Buttercup ride off, the prince's henchman, Rugen, sneers down at Westley, "Come, sir, we must get you to your ship." Westley, knowing full well he intends to torture and kill him, replies, "We are men of action; lies do not become us."
To my mind, that fits perfect with our other mottoes. It explicitly demonstrates the ideals we Americans aspire to: Honor. Courage. Fortitude. No BS.
Gerrymandering is contrary to those ideals. It lies about who we are. It skews what we represent. It nurtures the self-preservation of those in power. It tips the balance to favor a privileged few over liberty for all. It limits discourse. It protects scoundrels.
We are a country of action; lies do not become us.