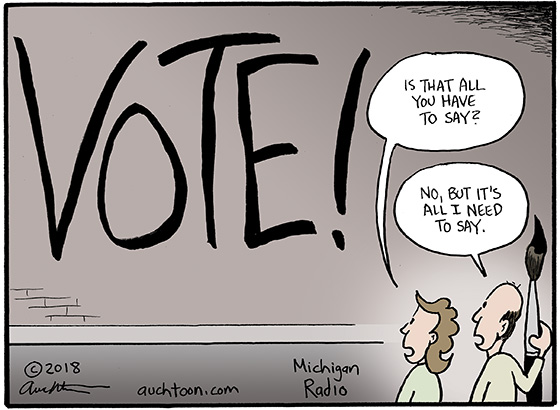 The truth is, I have lots more to say about the election next week. Lots and lots. Opinions, comments, bitter asides, personal observations. Oh, and advice. I have a tremendous amount of incredibly valuable advice!
If you're looking for platitudes, I got your platitudes — from comforting and seemingly sympathetic to grossly unfair and downright patronizing. How about historical analysis? Or clever metaphors? Or a puzzle that's actually a sardonic critique of the political establishment (but maybe is, wait for it, just a puzzle after all)!
I could go on. I want to go on! Those of you familiar with my often wordy editorial cartooning style can attest to the fact that I sometimes do go on. But the only truly important thing I have to say this week is: vote. Please vote.