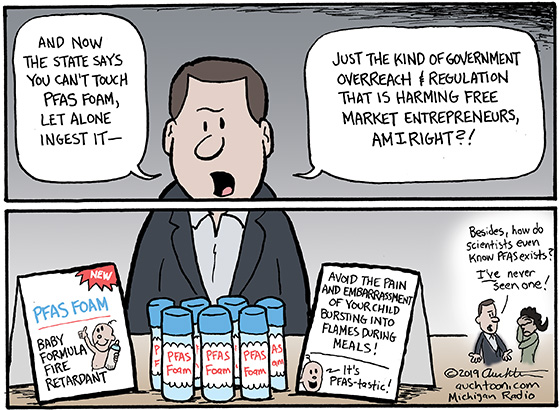 A big hat tip this week goes to my boy Jonathan Swift who in 1729 wrote and published an essay titled A Modest Proposal For preventing the Children of Poor People From being a Burthen to Their Parents or Country, and For making them Beneficial to the Publick (or A Modest Proposal for short). It was a brilliant piece of satire that at first appears to be a very sober assessment of the challenges presented by overpopulation, specifically too many poor people, more specifically too many Irish people. It then goes on in an equally academic way to suggest eating Irish babies may be the best solution. A quote:
"I have been assured by a very knowing American of my acquaintance in London, that a young healthy child well nursed, is, at a year old, a most delicious nourishing and wholesome food, whether stewed, roasted, baked, or boiled; and I make no doubt that it will equally serve in a fricasie, or a ragoust."
Something to consider the next time when you think a modern-day episode of, say, BoJack Horseman seems to have stepped over the line of good taste.
Another acknowledgement must go to Upton Sinclair, muck-raking journalist from the early 1900s and his most famous quote:
"It is difficult to get a man to understand something, when his salary depends on his not understanding it."