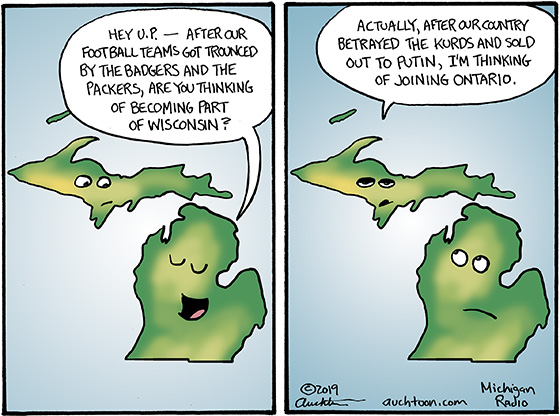 So after the University of Wisconsin's football team crushed Michigan State last week (after also crushing both University of Michigan and Central Michigan this season), the Twitter handle for the Upper Peninsula tweeted, "It's official, I belong to Wisconsin now." And then as if to drive the point home, the Packers (and arguably the officiating crew) beat the Lions Monday night.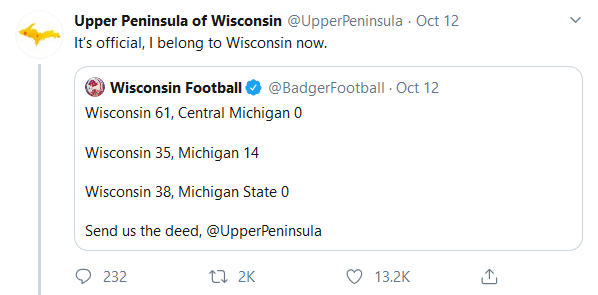 All this after the same U.P. handle got quite a bit of attention when the U.P. was in fact included as part of Wisconsin on a map used in a Mountain Dew promotion. This is not an unusual occurrence. Less usual but not uncommon is the U.P. being left off a United States map entirely, as it was on the Weekend Update portion of the most recent Saturday Night Live.
I went to school at Michigan Tech (or now, apparently, Wisconsin Tech), and I can say firsthand that Yoopers take all this stuff in stride. If you've never been there (and not may people have), you don't know how special it is. But as good-natured as Yoopers are, I gotta believe they have a breaking point. And having to be associated with a country that carelessly sells out its allies and cozies up to tyrants just may be it.