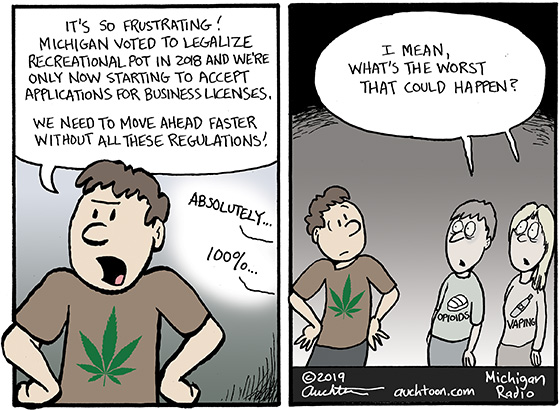 I know this is a fairly obscure reference but hang with me — there is a point to it: Thirty-ish years ago the late great Phil Hartman had a reoccurring character on Saturday Night Live called The Anal Retentive Guy. A sketch would have him as an instructor demonstrating how to do something. For example, a chef showing you how to create a certain dish. The humorous conceit was that he was so overly meticulous that he would never get around to doing what he was actually supposed to do. In the end, he'd pleasantly acknowledge that he'd run out of time as he continued to be sidetracked.
You kind of have to see it to understand. Unfortunately NBC has those sketches locked down, so it's not just a simple trip to YouTube.
But anyway, the point: If the continuum goes from Totally Spontaneous Guy on one end to Anal Retentive Guy on the other, I'm more on the latter. And that can be really frustrating to people who just want to get stuff done. Especially if it's something that seems way past due. Like, say, legalizing marijuana for recreational use. I can understand that. But I also understand that there are consequences for moving ahead too fast.
If I've lost you either with the cartoon or what I've written here, please let me be clear about one thing: I'm NOT saying that marijuana is the same as opioids and vaping. I'm saying that there are lessons to be learned from experiences with legal use of opioids and vaping mistakes should be considered and avoided. That may slow the process, but I think we'll be better off for it.